What a wonderful show it was! And what a gorgeous day we had to bring the people out. Attendance was high, to the point the main parking lot was full. What a great problem to have.
Visitors got to see over 300 quilts on display, spanning a year of work by guild members to provide these quilts of comfort to hospital patients on Christmas Day. Our visitors got to see gorgeous quilts, have a chance at wining a door prize, vote for their 3 favorite quilts, and shop with some wonderful vendors to round out their day.
Kudos belong to the Quilt Show Committee for pulling off a successful show! 
And now some photos to show just what went on this day. 
The Quilts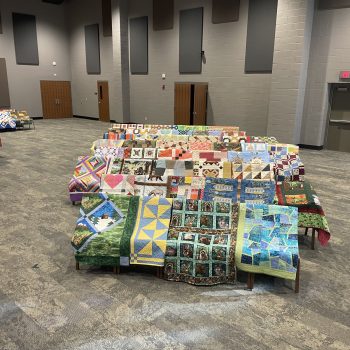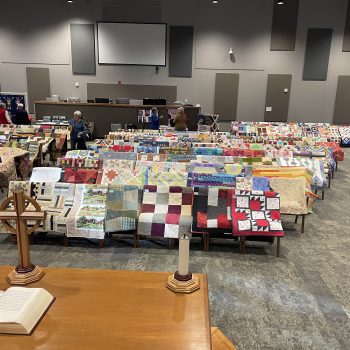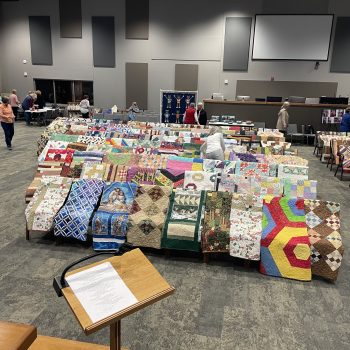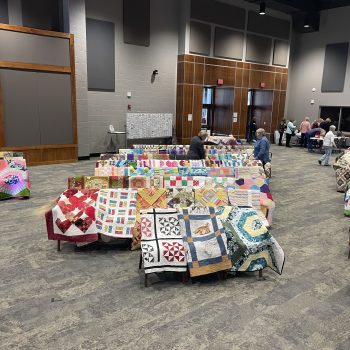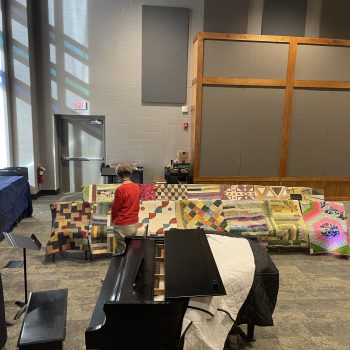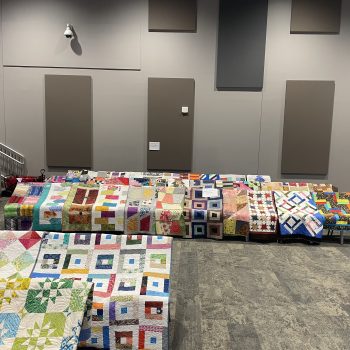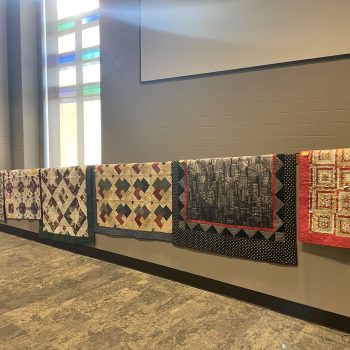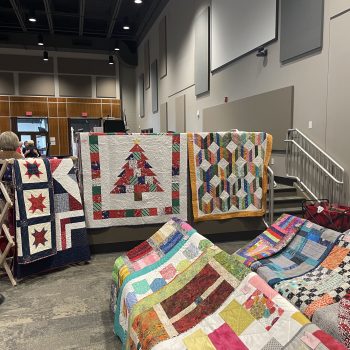 The Vendors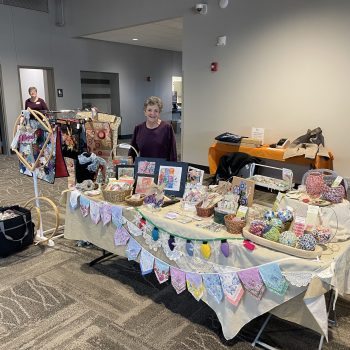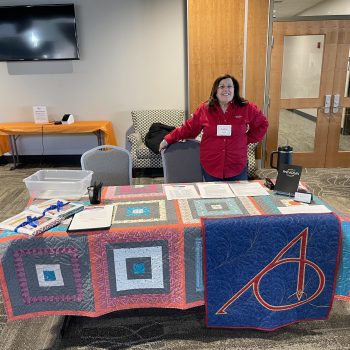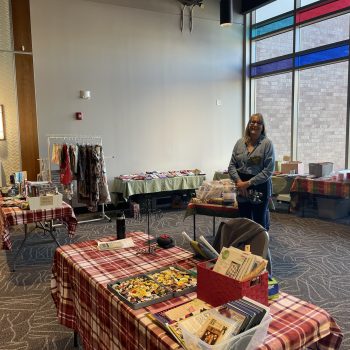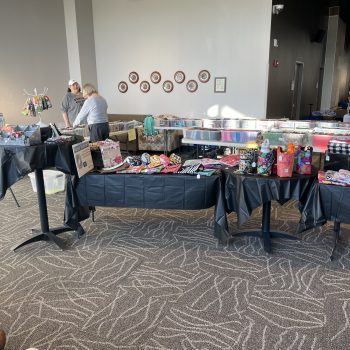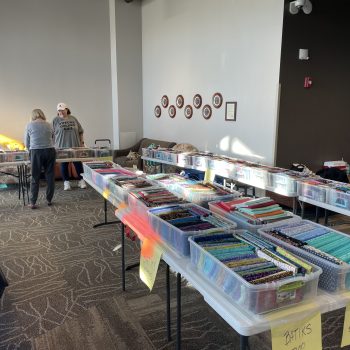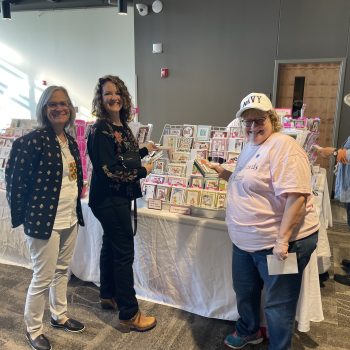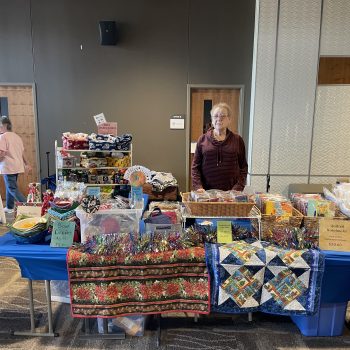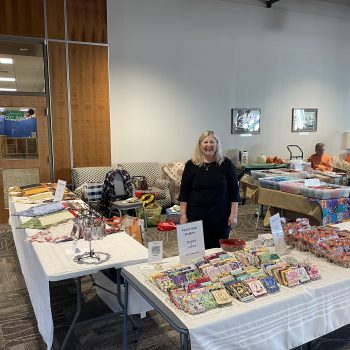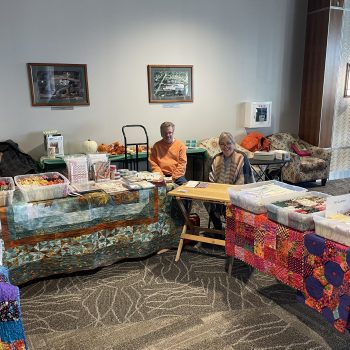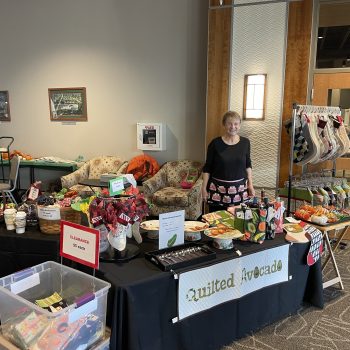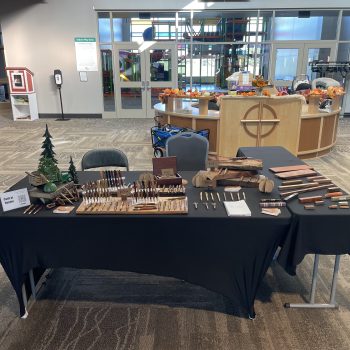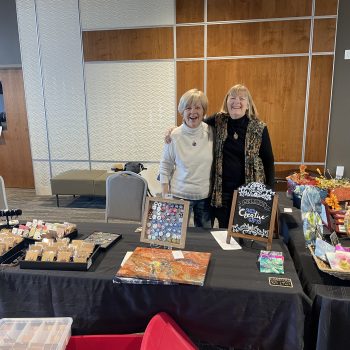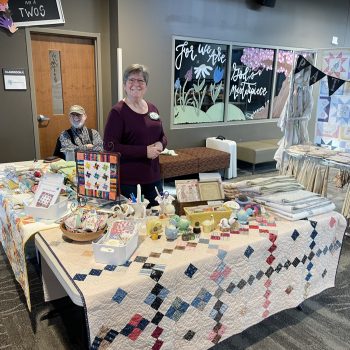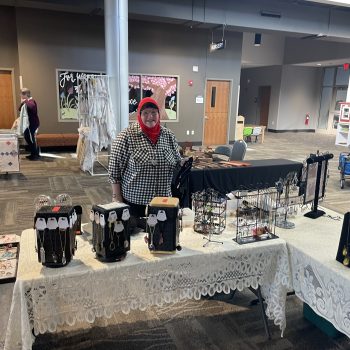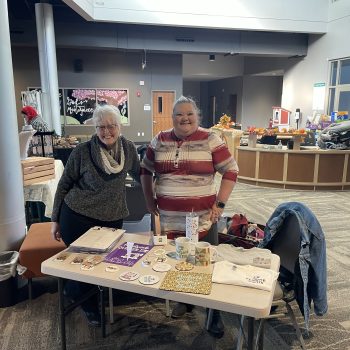 The Mudsock Crew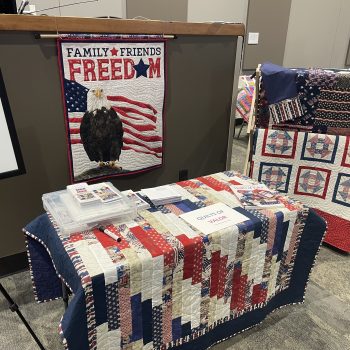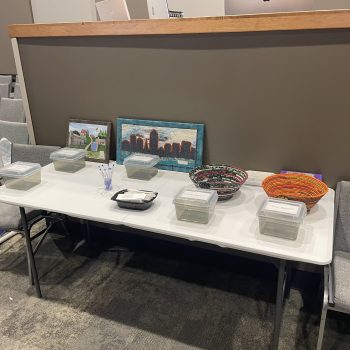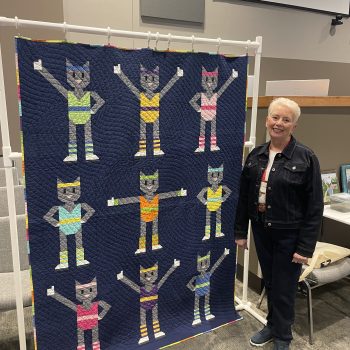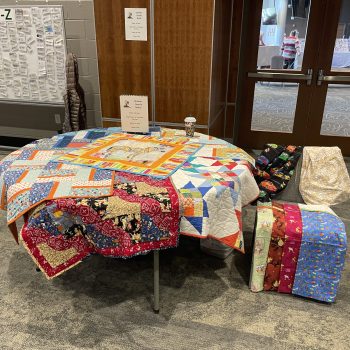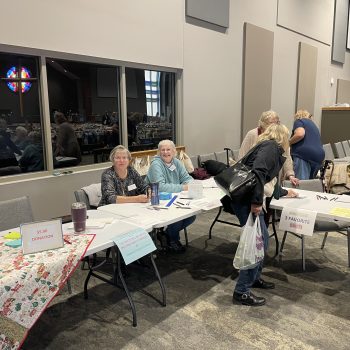 The Guests