What a delight it was to have Deb Strain, a Moda Fabrics designer, come to speak to us about her design process. She is such a talented artist and a wonderful speaker. Deb stepped us through her method, from start to finish, for producing the gorgeous fabrics and stationary items she markets. She used her recent line Happiness Blooms, to take us through each step of her journey when creating the prints and panels for her products. From calendars to fabric, she covers all sorts of items with her art.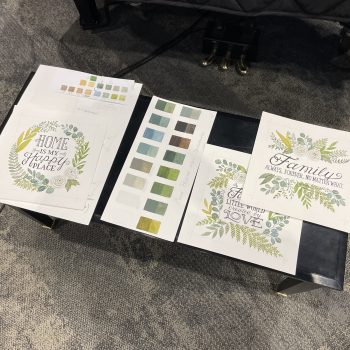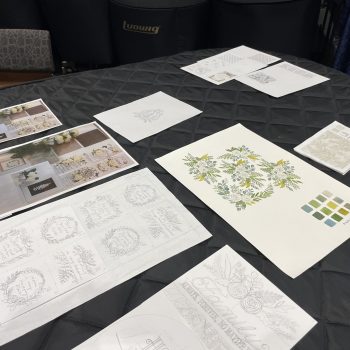 You cannot imagine the detail she puts into her designs, with everything being produced by hands, from sketching to watercoloring. Deb spends all day immersed in her work and says the closer she gets to deadlines, the less household activities take place. Cooking and showering are the last things on her mind the week leading up to her submissions. I don't have deadlines like that and I can shirk my cooking duties at the drop of a Fat Quarter!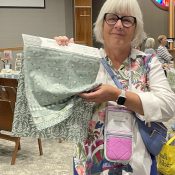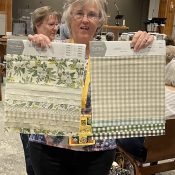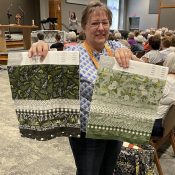 Although Deb isn't currently a quilter, with many ancestors and family members around her who quilt, she knows that someday she will become a quilter. But for now we will just be happy that she is creating beautiful fabric for US to use in our quilts. 
At the end of her talk she shared quilts from past and current fabric lines. So many lovely designs. She has a quilter who brings her art to life with unique blocks that use her panels and sets them into a backdrop that pulls them all together.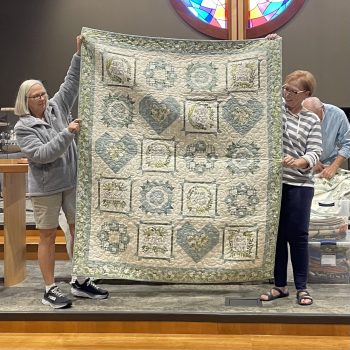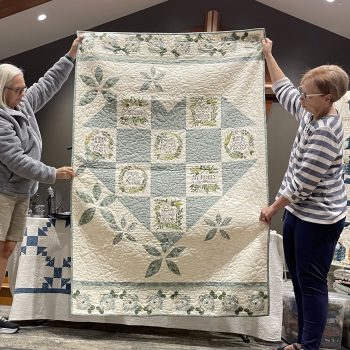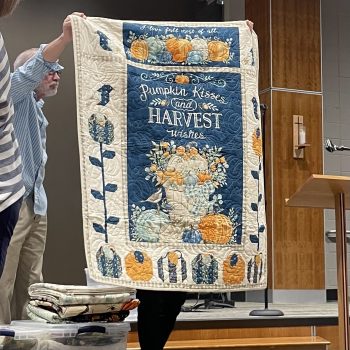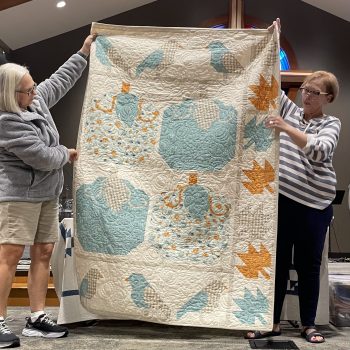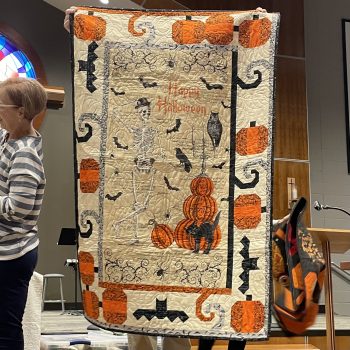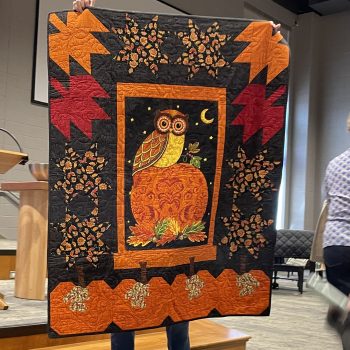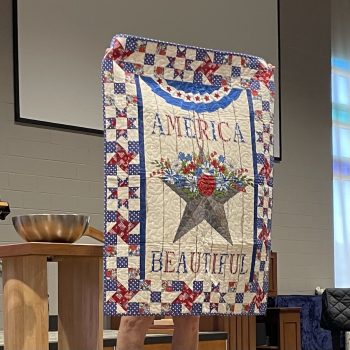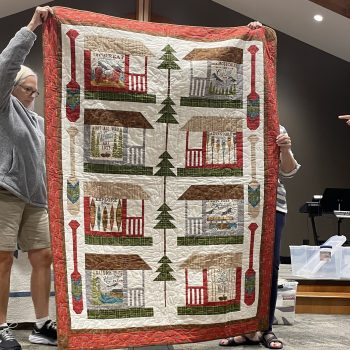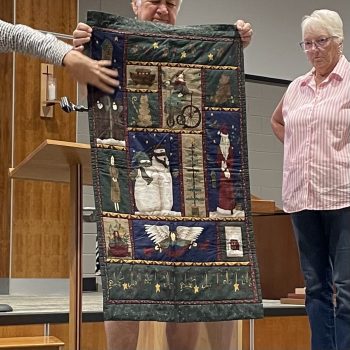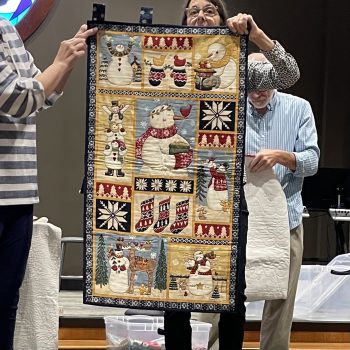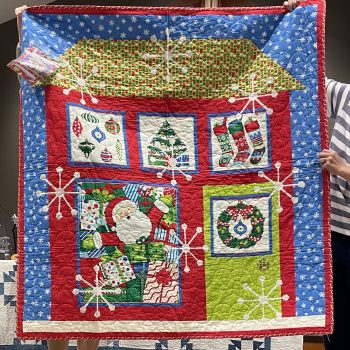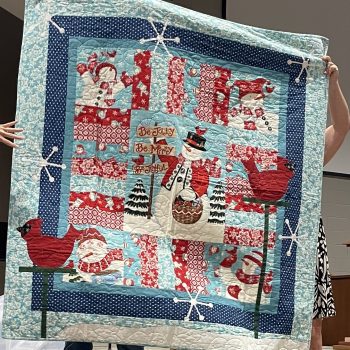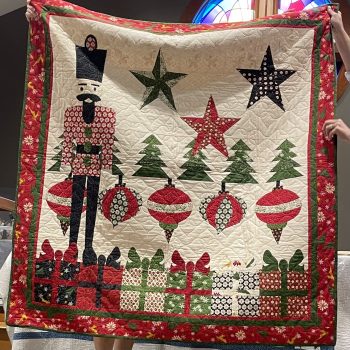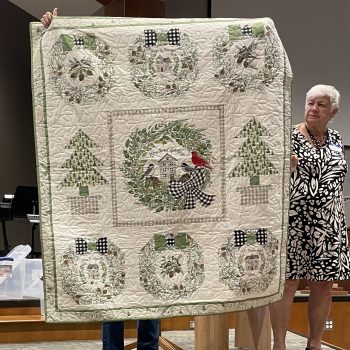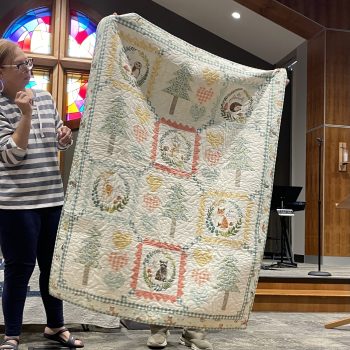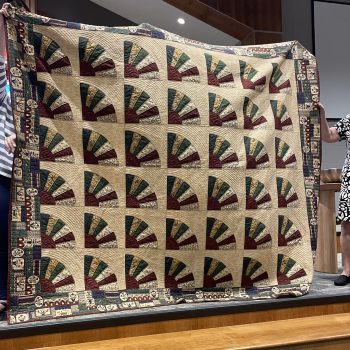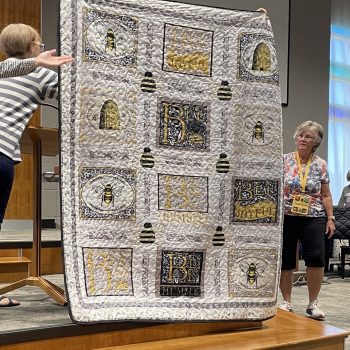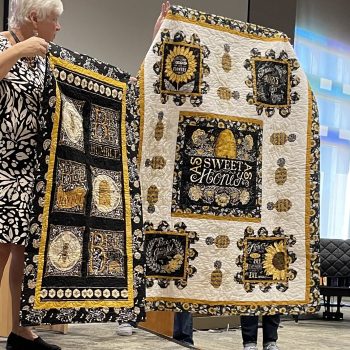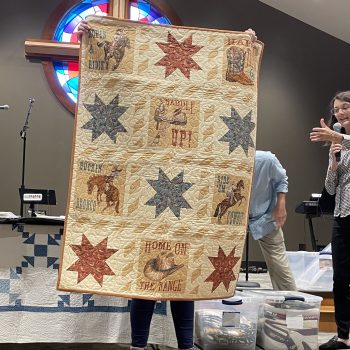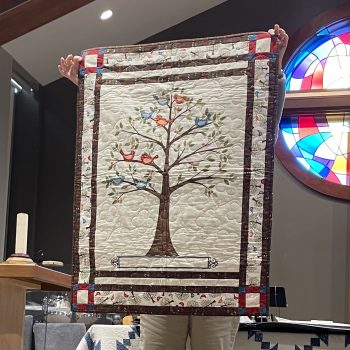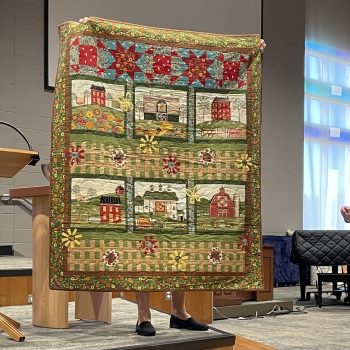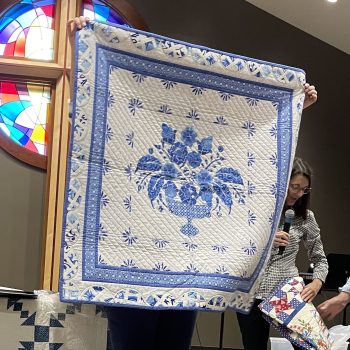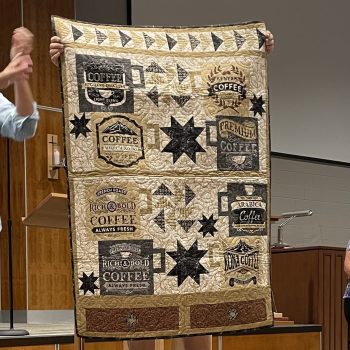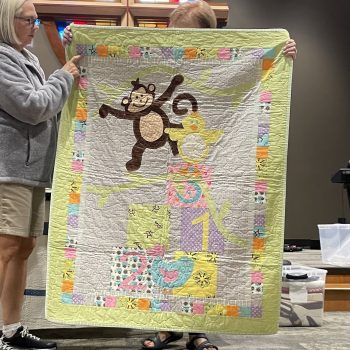 Thank you so much to Deb Strain and her husband Scott for coming to visit with us. We thoroughly enjoyed your presentation! And thank you to all the ladies who helped with set up, take down, and Vanna White style displaying of the items Deb brought to share.