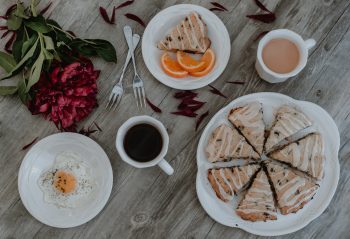 We had a lovely new member gathering in late October. It was great to have both new and "old" members meet in a more intimate setting – although maybe a little too intimate as 2 of us tested positive for Covid a few days later – and we were both fully vaccinated! The point of the gathering is to make new friends and learn more about the guild activities. Going forward in 2024 please consider going to one of the quarterly gatherings no matter how long you've been in the guild.
Looking forward to our amazing quilt show on the 11 th ! The publicity has been amazing and the committee has booked even more vendors than last year. We also have lots of raffle items. Bring your friends and family – and be sure to volunteer if you can. I'll be there at 8:30 helping to put out and identify the quilts with numbers for voting.
I've been honored to work with the Hospitality Committee on the Holiday Party which will be lots of fun and no extra cost this year – not a lunch but plenty of continental breakfast items. Games! Music! Prizes! Show and Tell! Due to space limitations we will not be able to accommodate guests at this event. Look for the invitation in your email and please let us know if you are able to attend.
Reminders:
Please come a few minutes early so you can be in your seat at 9:30 when the fun begins.
Wear your name tag and bring a $1 donation and/or donation item for Cornerstone Lutheran Cheer for quilters: Who are we? Quilters! What do we want? More Fabric! What are we going to do with it? We Don't Know! Mary