What a wonderful start for the Mudsock Quilt Guild. 2023 is going to be a great year of learning and growing as a guild.
Becky M, 2022 president, handed off the gavel to Mary B, 2023 president and the meeting was called to order. We honored our birthday gals, introduced our new members and guests, and drew for the BOM.
And then on to Show and Tell. Some spectacular quilts were shared today.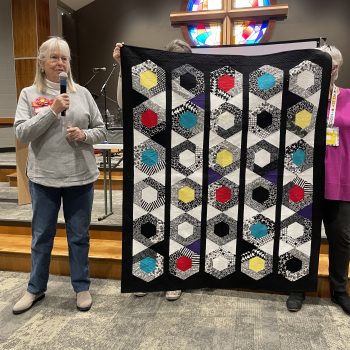 Peg B, new member, jumped right in with her striking quilt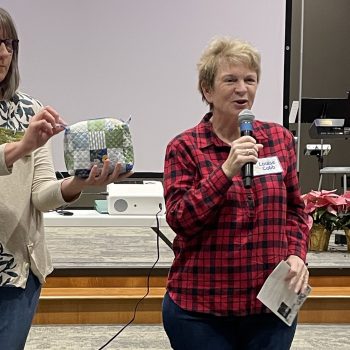 Louise C shared the Nantucket Mini Charm Bag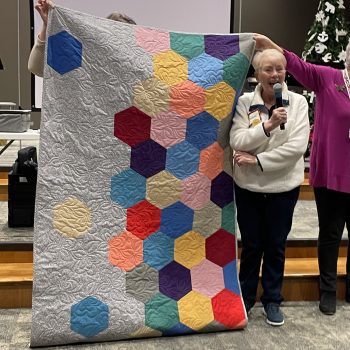 Diane D found this bright solids in the Candy Store Room, they make a great Charity quilt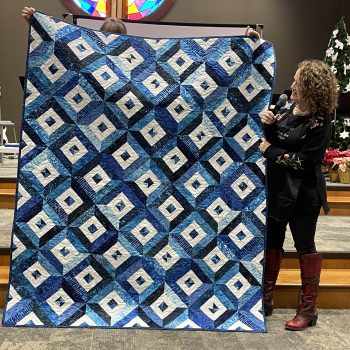 Laurie F is back with her favorite blue!!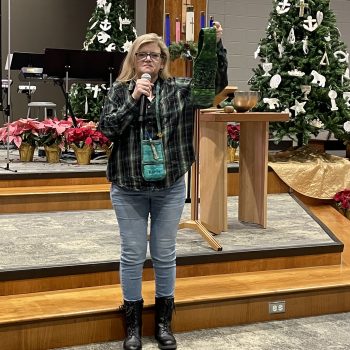 Kerrie G used a Quilt as You Go method to make a wine sleeve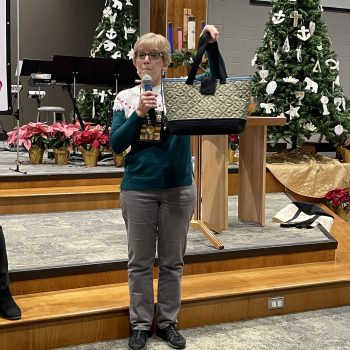 Sandy M used the Miranda Day Bag pattern to make her cute tote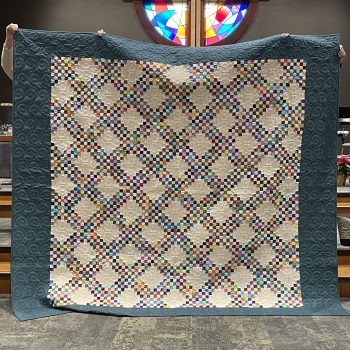 Sandy M brought her new bed quilt, OH MY! Such a lot of small squares I forgot how many she said there are.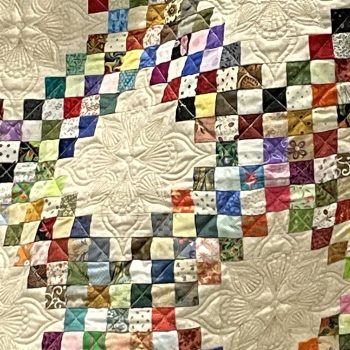 And of course she quilted it to perfection!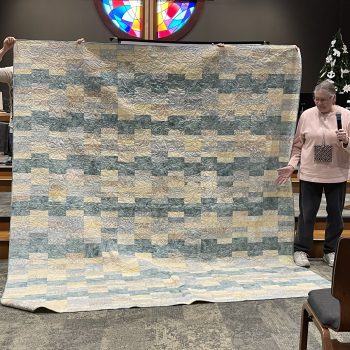 Karen Stanbridge shared her serene quilt. Soft teals and neutrals, ahh!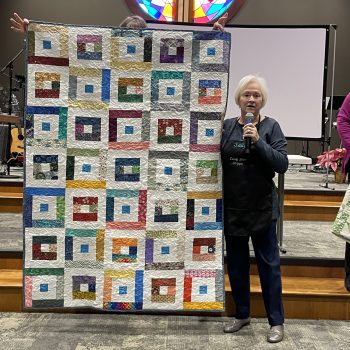 Sally S is back with another sweet charity finish!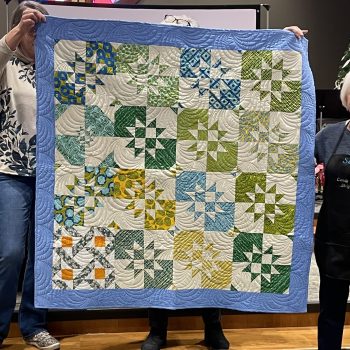 Another Sally S quilt, using donated blocks and just finishing them. Sweet!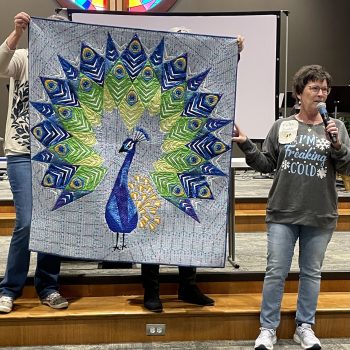 All I can say is WOW!!! Vicki S wowed everyone with her peacock, his tail feathers have jewels!!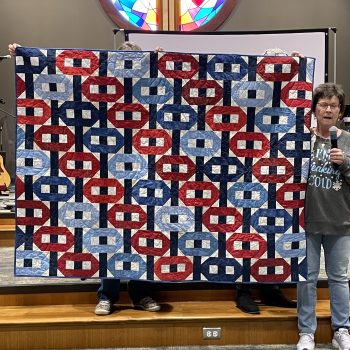 Vickie S also shared a Gudrun design she recently finished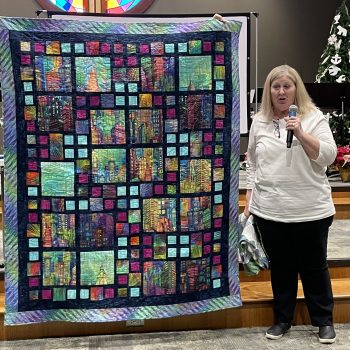 Sue F shared a cityscape panel project, the color just shimmer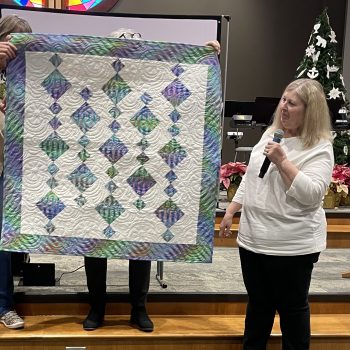 Sue F also finished a donation quilt with leftover fabric from her other finish
After a short break the Committees were presented to the guild. Each January we take time to highlight the committees, what they do and if they need to add more volunteers to their group.
If you missed the meeting you can still join a committee! Some areas we need help are:
Community Charity needs an Admin Co-Chair, someone to do advertising, a Quilt Show pair of Co-Chairs, someone to handle the sewing bee, and someone to handle the vendors for the Quilt Show. See Pat J if you have a talent in these areas.
Steals and Deals needs a Co-Chair for 2023 who will take over in 2024. Talk to Melissa S if interested.
The January Program was all about notions. Members brought their favorite notion to share and we sectioned off into committee groups to discuss our notions. Then each group chose the best notion to share with the guild.
Some of the notions that were shared were: Tube Brushes for cleaning areas of your machine, a Quick Turn for those narrow tubes you need to turn right side out, Best Press for all your stabilizing needs, or Vodka and water if you got it, a seam roller to flatten your seams, and other wonderful items.
Now on to the next month, be sure to check all the upcoming events on the Calendar, you won't want to miss out on the fun!