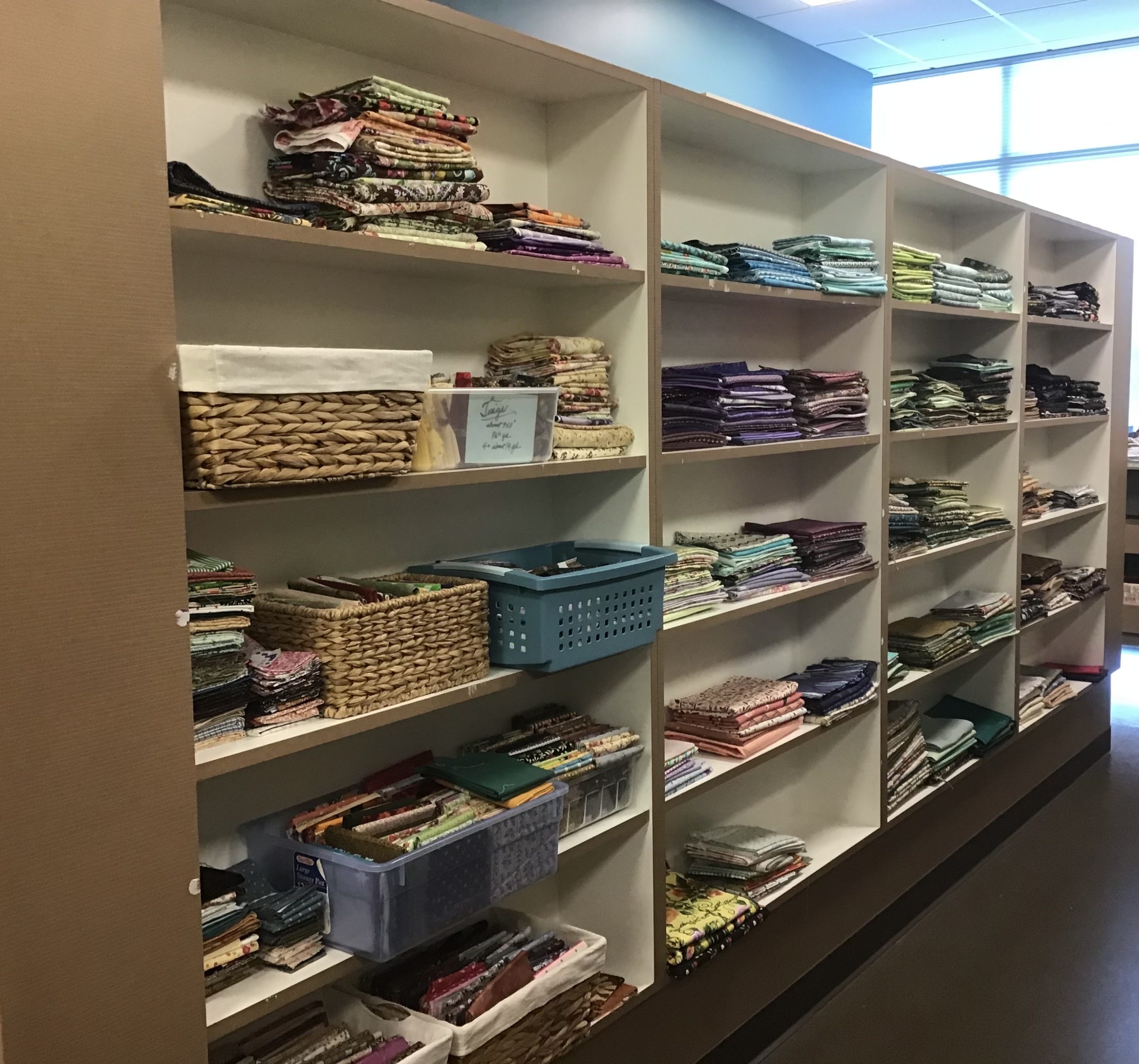 Community Charity Shopping
Come shop the storeroom for all your Charity Quilting sewing. Sally Sandilands is the Storeroom Manager and will be on hand to help you pull fabrics for your project. Be sure to get your backing and batting needs while you are there.
The storeroom hours are: 12:00-3:00 and the location is 9669 East 146th Street,  Noblesville, IN. Enter the lobby and use the double doors on the left.